100% Organic Honey - Sunflower
Regular price

Sale price

$9.00 USD

Unit price

per
Sunflower honey is a monofloral honey. Usually, its color varies between mustard yellow and dark yellow. It has a strong aroma and a high glucose content, which means that it crystallizes quickly, even up to 100%. In addition, sunflower honey is the only type of honey that contains pure lecithin.

What is sunflower honey made of?
Sunflower honey is composed of flavonoids, volatile oils, minerals, vitamin P, vitamin E and  lecithin in pure form.
Benefits for your health
Sunflower honey has tonic, anti-bacterial and antibiotic properties. It has an aphrodisiac effect and is the most energizing honey, stimulating blood circulation.
It is used as a folk remedy in treatments to strengthen immunity, regulate blood pressure and fight diseases of the cardiovascular system (due to vitamin P), in the treatment of anemia, overwork, physical and intellectual effort, asthma or stomach disease. Sunflower honey is also recommended in the treatment of sore throats.
How to use sunflower honey
Sunflower honey is one of the tastiest and healthiest types of honey, which allows you to consume it in many forms. It can be used as a sweetener for drinks, as well as in the kitchen, for the preparation of cakes and honey biscuits which will give it a special taste. It can be consumed simply, especially during periods of physical and intellectual stress or in the case of anemia, for its energizing effects and for strengthening the immune system. It is recommended for students and pupils due to its high lecithin content.
Sunflower honey is often preferred to others due to its very high pollen content. This is one of the most important sources of vegetable protein, but also of vitamins and minerals that the body needs. It is recommended for everyone, and people allergic to pollen can enjoy its benefits in low dosage. The pollen collected by bees is different from the pollen carried by the wind, the one responsible for allergies, thus reducing the risk of any allergic reactions.
State: Crystallized
Origin: South West Romania, The Danube region
Country of Origin: Romania
Share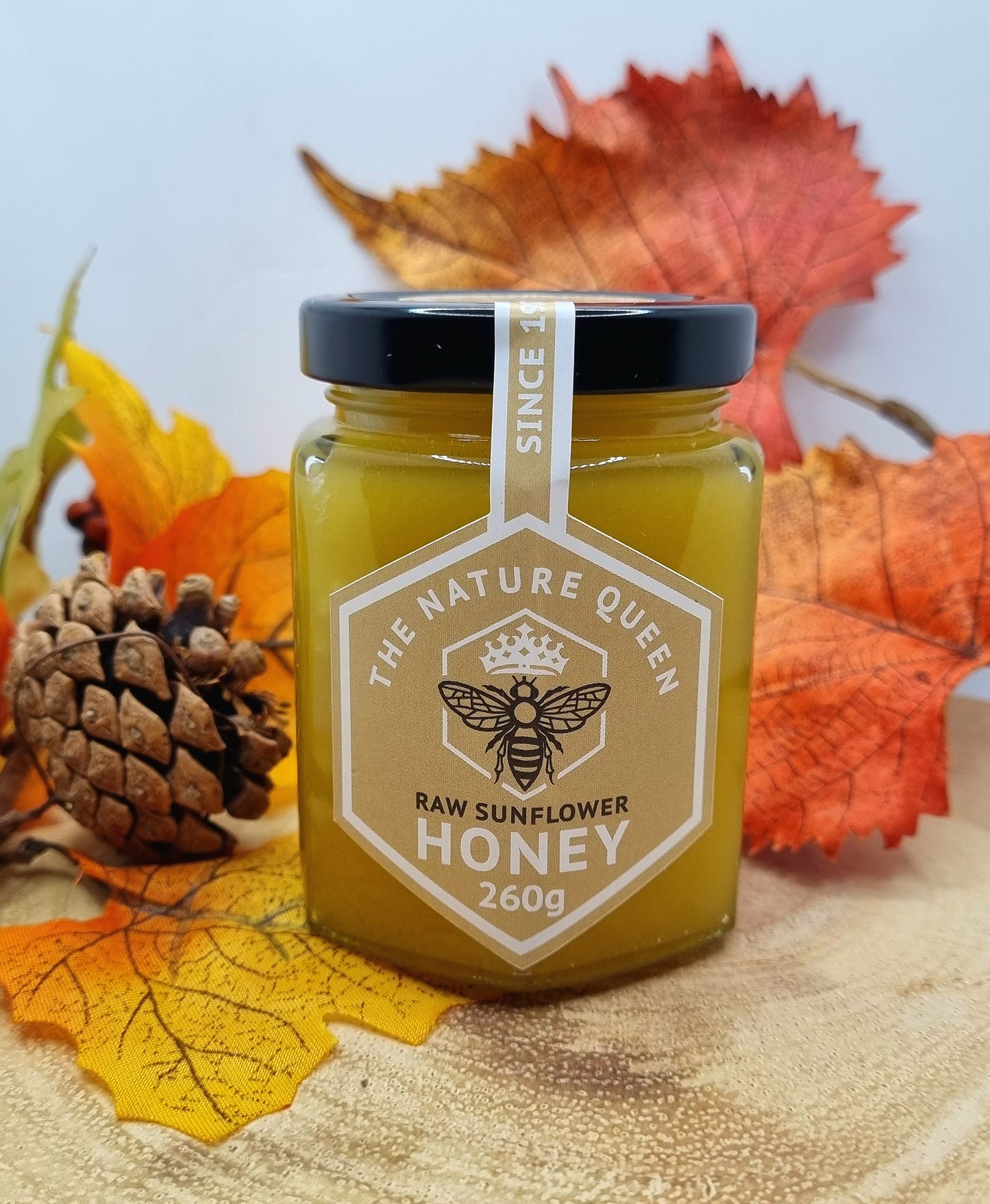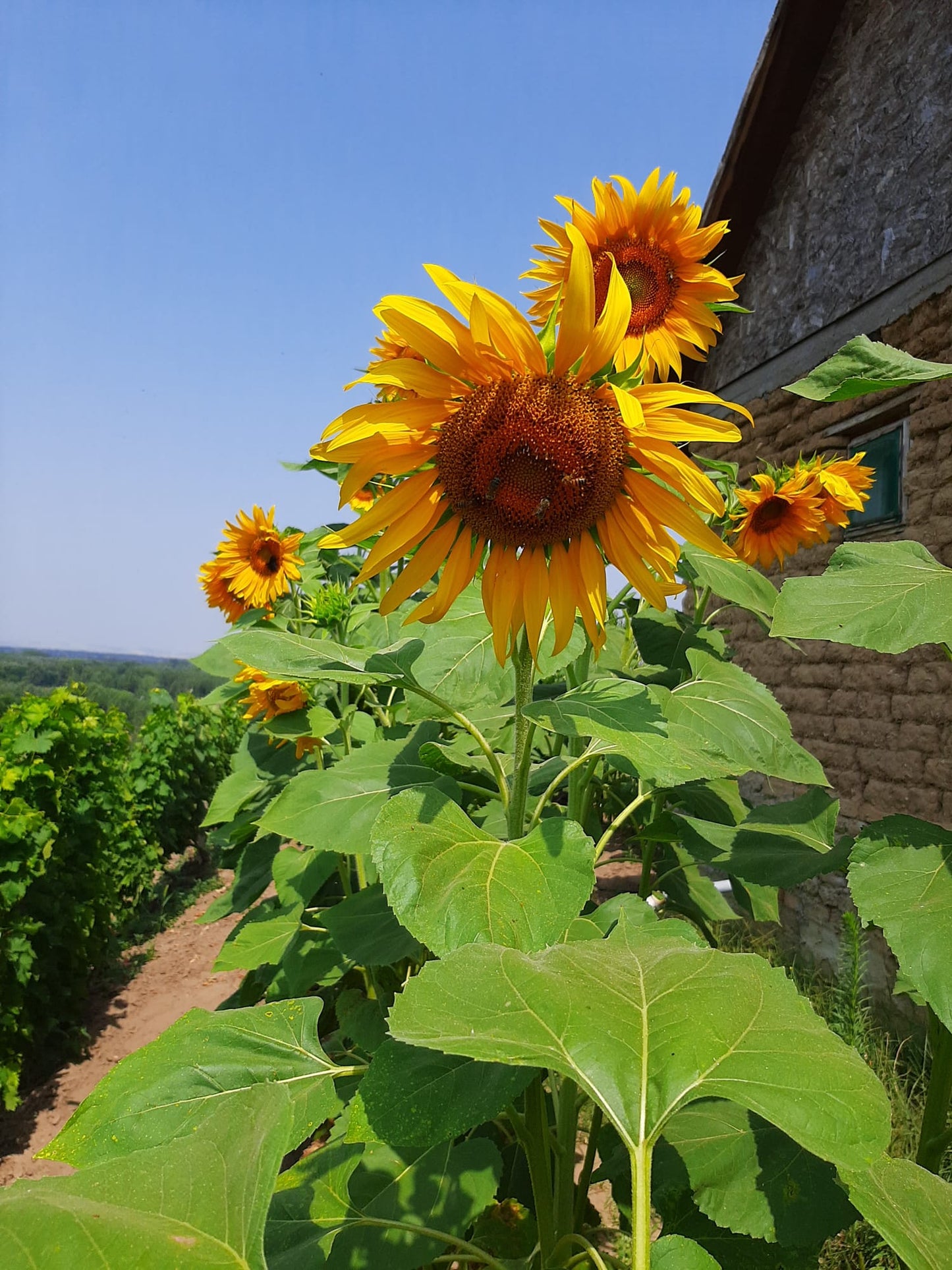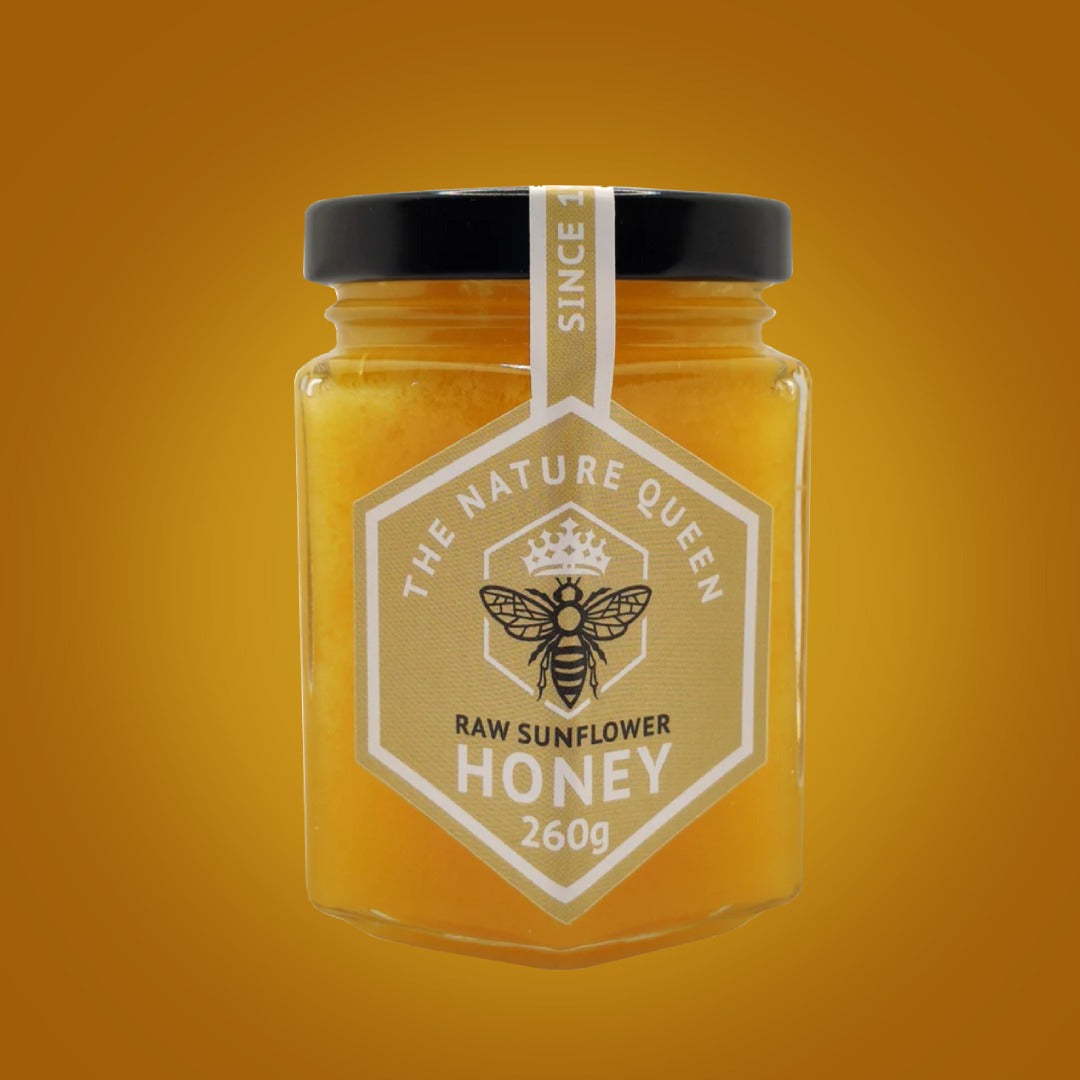 100% Organic Honey - Sunflower
I like Raw Sunflower Honey
With a number of metabolic health benefits, organic sunflower honey can be considered a healthier alternative to food and drink sweeteners.