100% Organic Honey - Polyfloral
Regular price

Sale price

£7.50 GBP

Unit price

per
Polyfloral honey is obtained from the nectar of several species of plants that bloom in the same period.
The color and aroma vary depending on the predominant type of flower.
What is polyfloral honey made of?
Polyfloral honey contains vitamin B and C complex vitamins, enzymes, organic acids (lactic acid, gluconic acid) and various mineral salts (iron, phosphorus, calcium, potassium). The content of glucose, sucrose and fructose makes it easy to assimilate.
Benefits for your health
Polyfloral honey has a lot of beneficial effects on health: it stimulates the appetite, facilitates the digestive process, improves the activity of the heart and liver, causes an increase in the percentage of hemoglobin in the blood and is an excellent remedy for physical and mental fatigue.
This type of honey is recommended for the treatment of anorexia due to its high iron content. Also, regular consumption of polyfloral honey can prevent the problems of bone growth and demineralization.
How to use polyfloral honey
Polyfloral honey is the most suitable for natural remedies, being obtained from the nectar of several types of flowers. Thus, it contains all the minerals, vitamins and active substances present in the plants from which it is made. Even when crystallized, polyfloral honey retains its healing properties, and the crystallization process is only an indicator that honey is natural. If you prefer it liquid, you can melt it in a heated water bath up to a maximum of 40 degrees Celsius.
State: Runny
Origin: South West Romania, the Danube region
Country of Origin: Romania
Share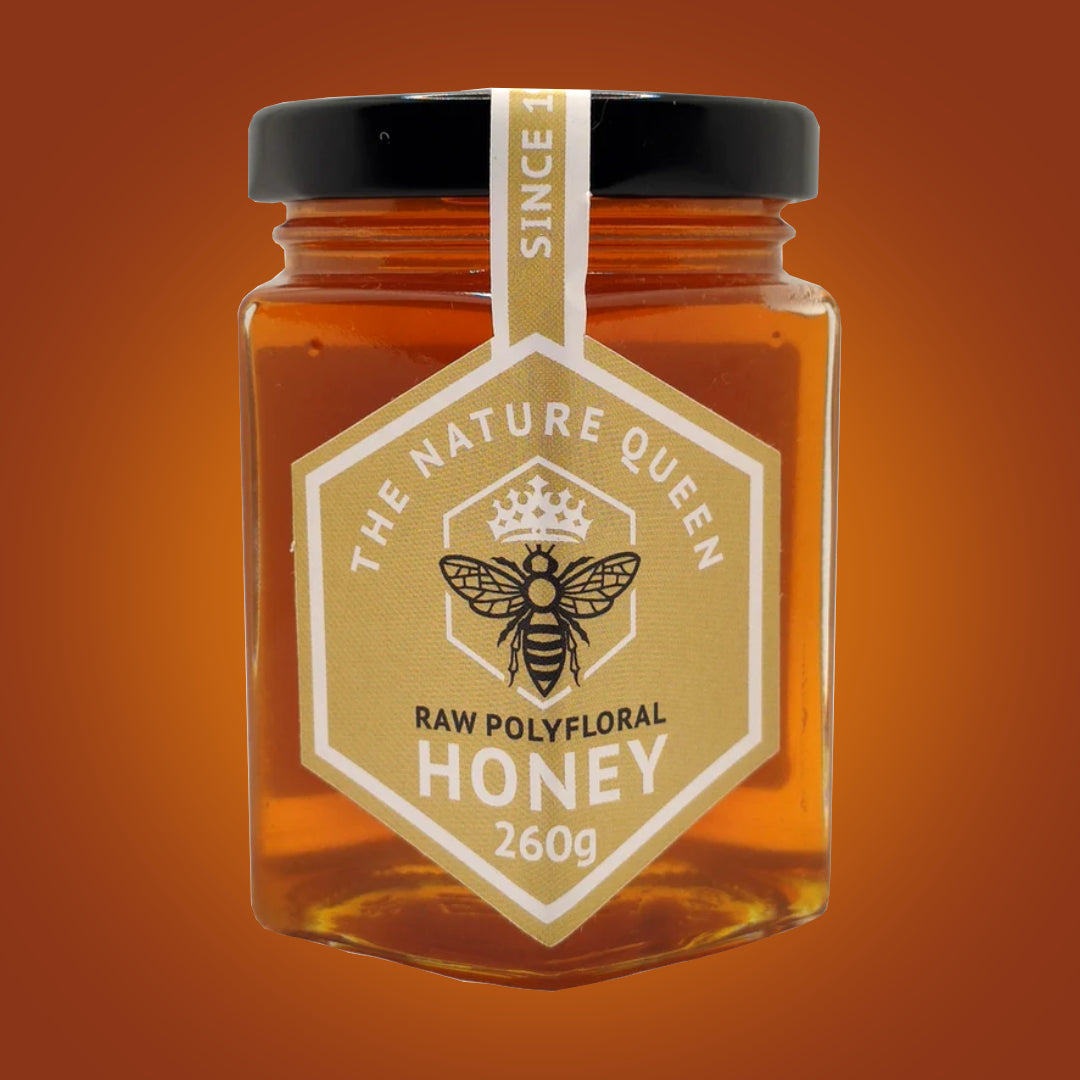 100% Organic Honey - Polyfloral
Very good and nice honey. Thanks