100% Organic Honey - Rapeseed
Regular price

Sale price

£6.50 GBP

Unit price

per
Rapeseed honey is a mono-floral honey, obtained exclusively from the nectar of rapeseed flowers. It has a smooth and creamy texture and a yellowish hue, sometimes even whitish. It has a delicious taste. This type of honey is preferred by many honeyeaters because it is not very sweet and has very low acidity with Ph 3.5-4.5.
Rapeseed honey crystallizes quickly, it can crystallize even inside the comb and cannot be extracted anymore, it also called by beekeepers as "cement honey".
Rape honey is collected in May, is one of the first honey harvest of the year.
As all our products, the raw Rapeseed honey is unpasteurized and unfiltered so retains all its delicious healthy nutritional properties.
Health benefits:
Natural treatment of diseases of the kidneys, liver, spleen or pancreas

Prevents Osteoporosis


Stimulates the activity of the human brain

Improves blood circulation
Rapeseed honey is highly recommended in the treatment of diseases of the kidneys, liver, spleen or pancreas, but also acts as a protector of these organs. Also, because rapeseed oil contains the enzyme Q3 is very beneficial in bone development and used as a very good treatment in osteoporosis. 

Rapeseed honey is also very beneficial in regenerating and maintaining the elasticity of the walls of blood vessels, which makes blood circulation much easier and decreases the predisposition to strokes. Moreover, because rapeseed honey has a very high glucose content (to the detriment of the fructose content) it stimulates the activity of the human brain, so it is a very good stimulant in demanding periods, with intense brain activity.
Tips: Store your honey in a cool, dry place. Keep in mind, it's a natural characteristic of raw honey to set (crystallize). Should crystallization occur, gently warm the jar in hot water.
State: Soft-Set (Creamy)
Origin: South West Romania, the Danube region
Country of Origin: Romania
Share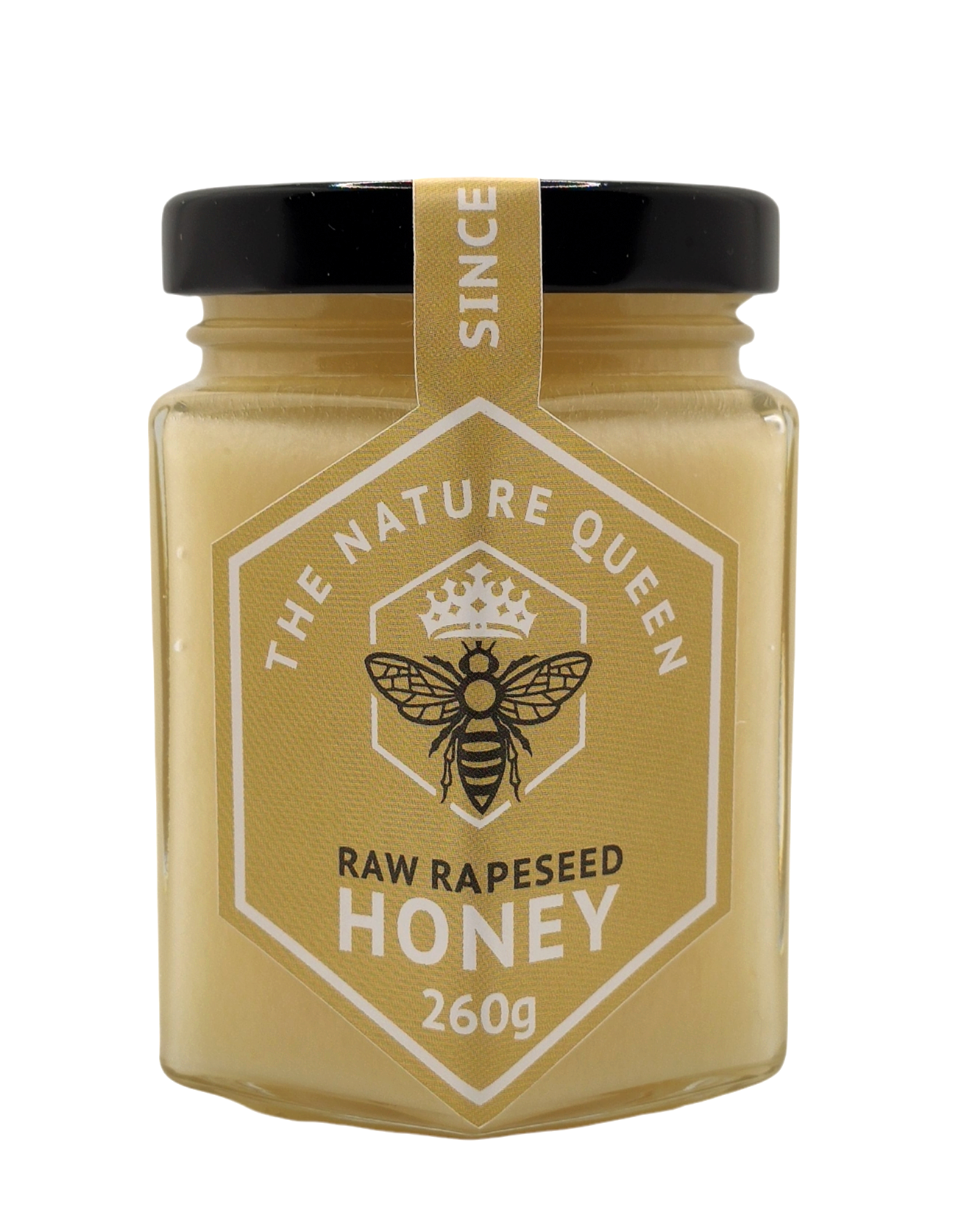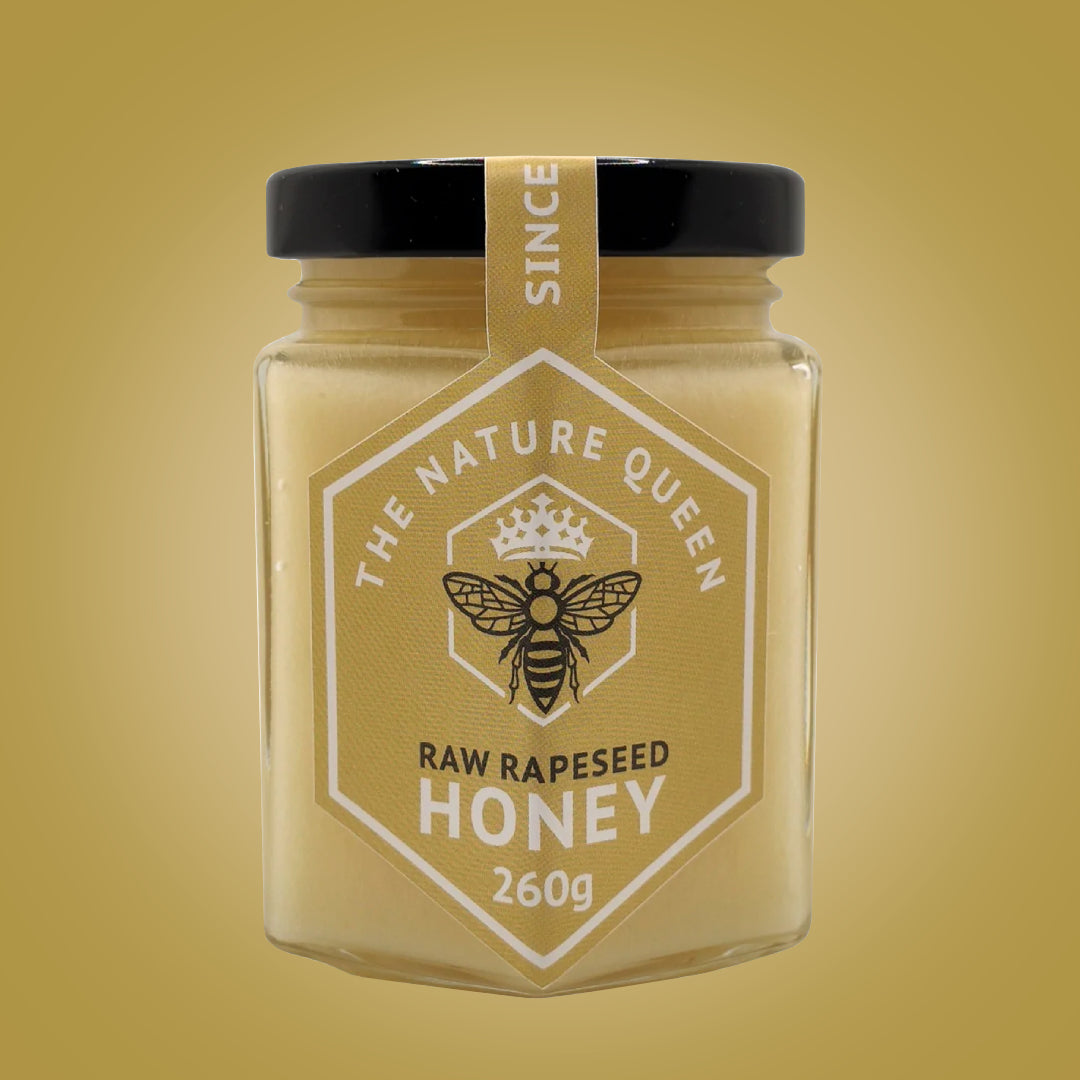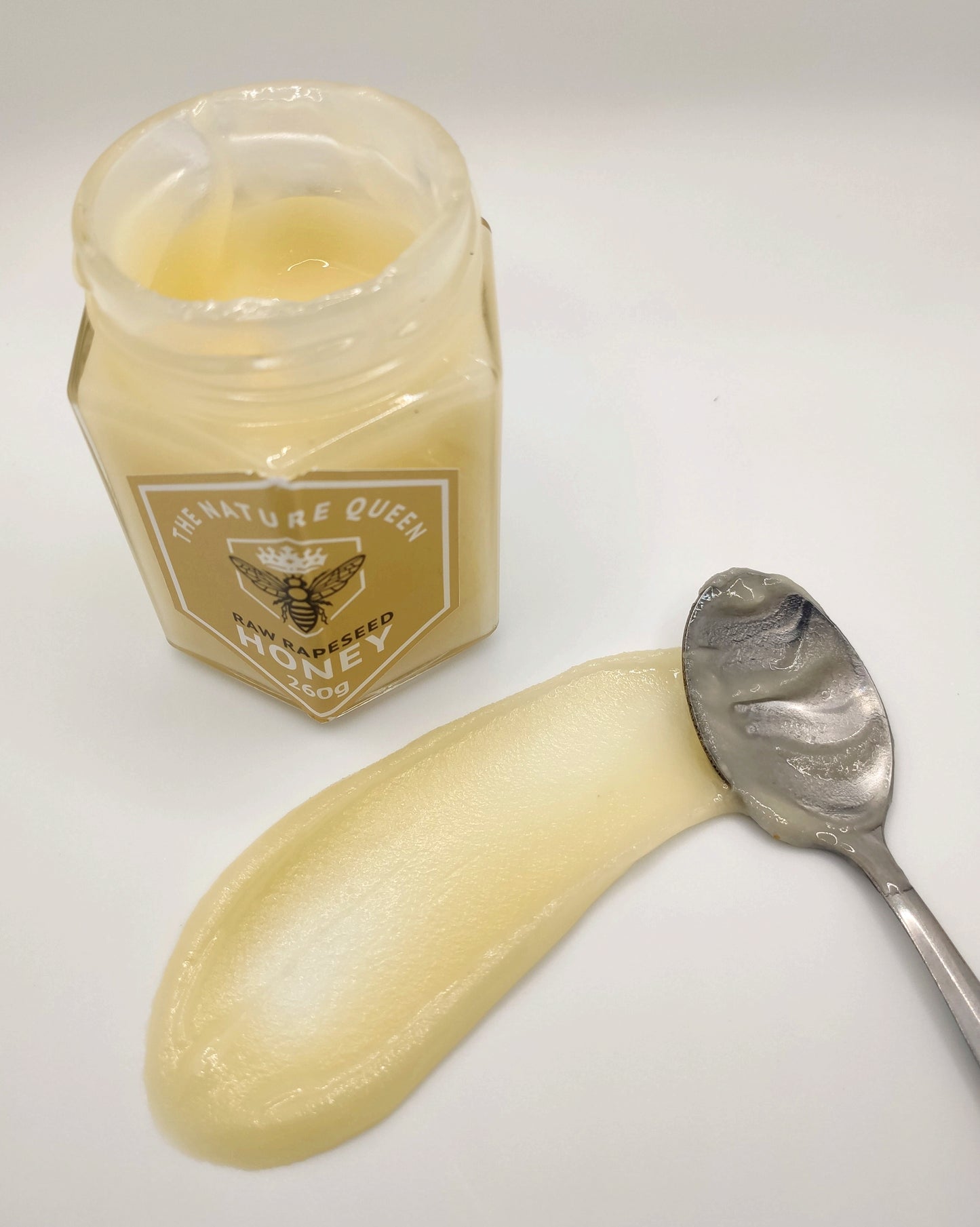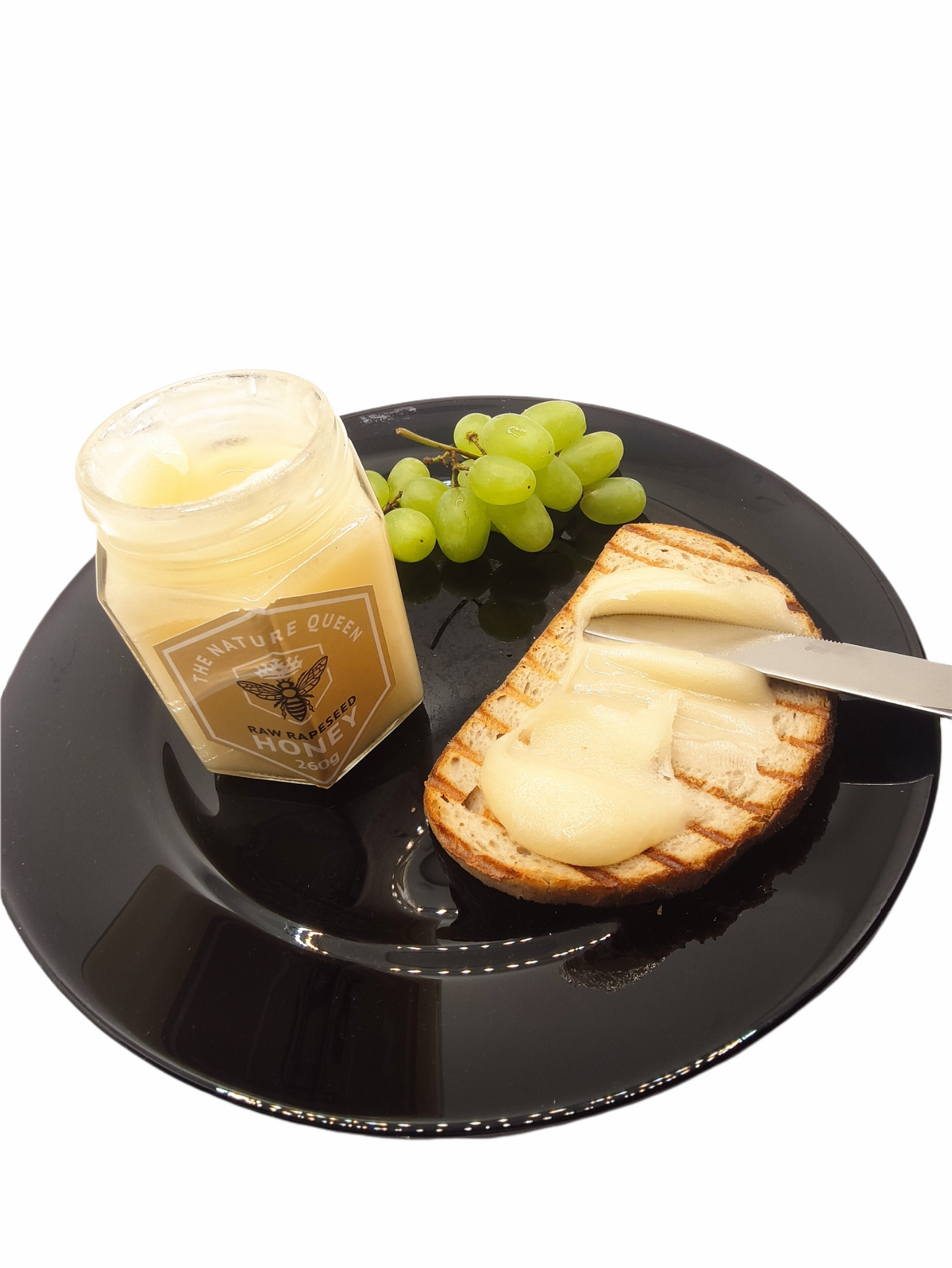 100% Organic Honey - Rapeseed
Very good very professional
Number one is really 1000% honey
Gorgeous and creamy texture!
Rapeseed is one of my favourite for ages but this one has creamy texture which haven't seen before. Love it on my toast and my coffee instead of sugar.