100% Organic Bee Pollen - 100g
Regular price

Sale price

£5.50 GBP

Unit price

per
Bee Pollen is made by honeybees from the pollen of flowers and trees. It is considered one of nature most complex food as it contains all nutrients required for human.
What Does Bee Pollen Contains?

Bee pollen contains a number of biologically active substances which are highly valued for their nutritional potential in the food of bees, animals and humans.
The tiny grains of pollen best collected by bees in our region contain a wide variety of nutrients which are :
Proteins
Vitamin C, B and all fat-soluble vitamins (D, E, K and A)
Minerals, especially calcium, Iron and phosphorus.
It also contain a high amount of phytonutrients enzymes, flavonoids, carotenoids and phytosterols. It also contains essential oils and fatty acids.
 Health Benefits - 
Strengthening the immune system
Working as antioxidant 
Speed healing
Working as dietary supplement 
Easing symptoms of menopause
Reducing stress
State: Dry
Origin: South West Romania, the Danube region
Country of Origin: Romania
Share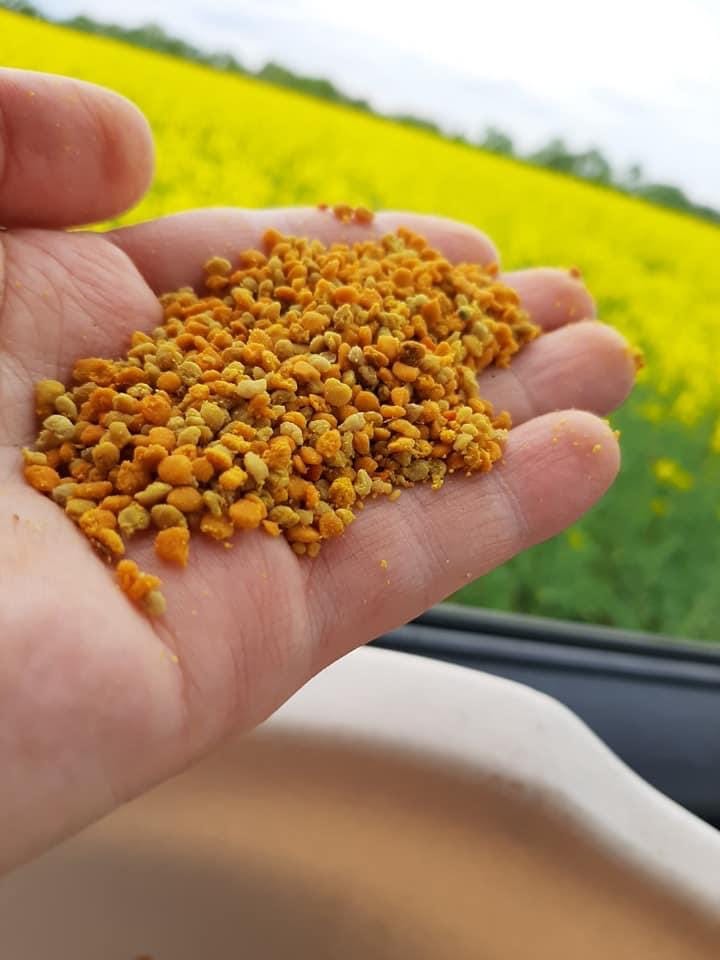 Smells like a Summer meadow
It smells like honeyed perfume and tastes delicious sprinkled on my soaked outs every morning. I have definitely noticed an improvement in my energy levels throughout the day and I only have 3 grams!
Bee pollen
I'm impressed with this product! After taking this for over a month I feel a lot better in general. Having ditched the shop bought vitamins to give this a go. I feel so much better, I've built up to a teaspoon a day, in the morning with a spoonful of honey in my coffee for a good start to the day!
Beautiful bee pollen
Taste and smell of this product is exelent. It s natural bio stimulant- 1 tea spoon a day - you feel good. It s pure organic product!